Angel of Mercy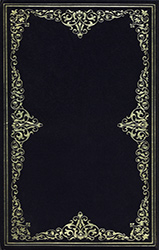 Work in Progress —-
The fateful decision to join the war effort during World War One turns one young woman's life upside-down and forces her to search for own identity.
In the spring of 1914, young Canadian Henrietta "Hettie" Steward is preparing to marry the love of her life, Geoffrey Bartlette. She's excited, but there's one problem. Hettie doesn't want to abandon her job as a nurse, and she doesn't understand why women can't have both marriage and career like men.
By August, World War One has begun and Canada enters the war. Hettie jumps at the chance to be part of the war effort. By joining the medical corps, she'll have an opportunity to work again and leave the drudgery of housework behind, even if it is temporary. After all, everyone says the war will be over by Christmas.
When tragedy strikes, however, Hettie is forced to examine her place in the world and make an important decision. Should she return home, or stay in Europe to finish what she started?