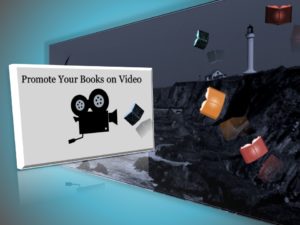 In the winter of 2012, Borders closed its doors in my hometown in PA.  Borders was the only bookstore in our area. It was typically my go-to bookstore whenever I wanted a good read. I considered the impact the closing would have on its readers and authors. Launching a website for authors to showcase their books made sense since it might help increase their book sales – for me it was worth the time and concerted effort.
ChapterSee is a podium and promotional tool for writers and publishers to enthusiastically promote their books. I hope you enjoy showcasing your books as much as I take pleasure in reading and sharing them with the world.
Are you looking to promote your book? Then you've come to the right place!  ChapterSee serves as a podium for writers and publishers. We give you a platform to showcase and promote your book(s), at absolutely no cost to you!
We request that all new members create strong, compelling profiles that include links to your website and/or book blog.  It is our way of ensuring that viewers will learn more about the authors.
We ask that you add your books in a timely fashion after sign up.  Published authors will need to add the Amazon book's ten digits ISBN or ASIN numbers.  Feel free to add as many books as you like.
It's all about doing good, giving back and helping writers!
ChapterSee strongly recommends that all work be copywritten and asks that all members respect the author's copyright.
Becoming a sensation in the publishing community is all about successful mass marketing. Dynamic Promo-Book Presentations draw attention. Requests a video-YouTube book promotion. Our focus is to help you promote your work. Contact ChapterSee to request a video presentation.  You must have an Amazon author account. 
Reading Enthusiasts
Let's keep your books alive by sharing them with your social media contacts and friends!  Donations are always appreciated. Please follow us on Facebook and Twitter for updates, and be sure to share the books you are passionate about.  We offer a variety of genres to view on our website including fiction, non-fiction, romance, children's books, science fiction, historical romance, Christian, astrology, comedy, how-to books, young adult fiction, adult fiction, and even crime series.
ChapterSee's Trending page covers a variety of topics for both writers and publishers including e-publishing, traditional publishing, storytelling, and videos. Stay up to date with the latest information about what is going on in the book world including Amazon giveaways for authors, digital marketing trends for authors and publishers and so much more.
For every author lots of friendly professional reviews are needful. Book chatter is essential to our success.  Mega marketing websites like Goodreads and Amazon ePublishing thrive on word of mouth traffic and chat groups.
By using the site, you agree to the ChapterSee Terms of Service and our Cookie Policy