Are you looking to promote your book? Then you've come to the right place!  ChapterSee serves as a book podium and social networking site for writers and publishers. We give you a platform to showcase and promote your book(s), at absolutely no cost to you!
We request that all new members create strong, compelling profiles that include links to your website and/or book blog.  It is our way of ensuring that viewers will learn more about the authors.
We ask that you add your books in a timely fashion after sign up.  Published authors will need to add the Amazon book's ten digits ISBN or ASIN numbers.  Feel free to add as many books as you like.
It's all about doing good, giving back and helping writers!
Reading Enthusiasts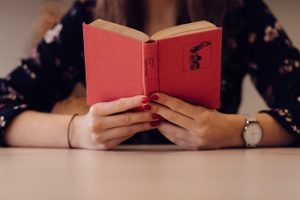 Let's keep your books alive by sharing them with your social media contacts and friends!  Please follow us on Facebook and Twitter for updates, and be sure to share the books you are passionate about.  We offer a variety of genres to view on our website including fiction, non-fiction, romance, children's books, science fiction, historical romance, Christian, astrology, comedy, how-to books, young adult fiction, adult fiction and even crime series.
ChapterSee strongly recommends that all work be copy written and asks that all members respect the author's copyright.
We are now including book reviews as part of our continued services to our loyal members.  Donations are greatly appreciated on the Home Page for this service.
For every author lots of friendly professional reviews are needful. Book chatter is essential to our success.  Mega marketing websites like Goodreads and Amazon ePublishing thrive on word of mouth traffic and chat groups.  Proficient book reviews draw attention.
We can post 350 to 400-word count reviews for your work on Goodreads Amazon, Kobo, and Barnes & Noble.  These links will also post to Twitter.
In addition, your book review will be featured in our Paper.il newsletter and WordPress Blog. The newsletter will include updated blog content about all things books and will email daily to subscribers.
At the publisher's request with a written agreement, we will furnish ARCs (Advanced Reader Copies) for a donation as part of our service.  ARC requests should email ChapterSee at (chapterseellc@gmail.com).  You will need to include the book title, author, the review and the cover of the book. Your ARC will be posted on ChapterSee and shared on our social media links.
You must have a Goodreads and/or Amazon author account. We will accept most genres. You should anticipate a 12-24 week turnaround depending on submission traffic. We would like to keep book page count to 400. And we never post review ratings under 3 stars or poor ratings.
The author or publisher is responsible for delivery of copy formatted in Kindle MOBI to BCSBook Reviews.  We currently do not accept PDF's unless we have a prior agreement.  Books submitted for review must have a Goodreads and/or Amazon author account.
Email attached submissions request to (bobann88@gmail.com).
Include in the submission:
Title and author
Publisher or self-published (Indie Authors are welcomed)
The name or link to the website your book is posted (ChapterSee, IndieBooksBeSeen, and Club Lighthouse ePublishing)
Cover art
Links to your Goodreads and/or Amazon author accounts