writer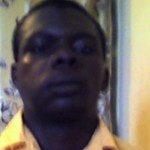 @mrbenisreal
active 3 years ago
A successful writer gets the awareness first by being the one who,after several rejections by publishers and agents, saw the need "failing forward",that is continue the pursuit rather than calling it quits because he or she knows that writing is a take-home assignment for life.
View
Writer Information
Bio
About The Author
Mr. Ben, as he is fondly called, has a mandate of serving humanity through the creative use of writing. Encouraged by his labor for knowledge through the years, he has unequivocally brought to the hearing of people and organizations values that would be instrumental to their positive change.
To depict this feat, Mr. Ben has written over twenty works-fiction and non-fiction. He has under his belt written works that fall under the categories-juvenile, SCI-FI, short stories, family, inspirational, scientific, educational/academic, business, sexuality/relationship, self-help, religion and many more. He has to his credit as well a publication of seven books and a number of written articles on A-List magazines and their affiliates. Interestingly, he's still counting!
Resulting from his multi-faceted nature writing, Mr. Ben was inspired to bring about the acronym G.A.N.G , which is now associated with him. "GANG", in his words, "stands for Generally Appreciating Notable Genres."
Based in Lagos, Nigeria, the hobbies reading, travelling, singing and communicating with people, his favorite ones, keeps him company and gives him a glimmer of hope for a better tomorrow.