FIERY POSSESSION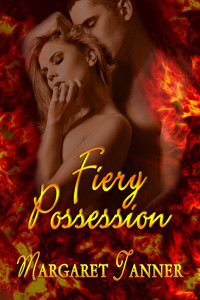 American Wild West versus Australian Frontier. Jo Saunders, a fiery American beauty, arrives in frontier Australia to save her debt- ridden brother's farm. She clashes with her wealthy neighbor, Luke Campton, but neither of them can deny the attraction sizzling between them.
When Jo is involved in his brother's death, Luke seeks revenge by forcing her to become his mistress. Branded a rich man's whore and ostracized by the townsfolk, pride is the only thing between Jo and total degradation.
Hate, lust and murder. How can Jo and Luke overcome these obstacles and allow love to flourish?