Noah and Logan Learn to Make New Friends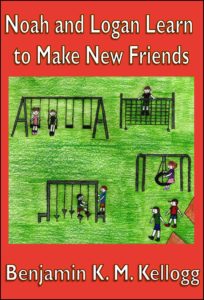 "Noah and Logan Learn to Make New Friends" is the fifth book in my "Noah and Logan Children's Book Series!"
This is a colorful and engaging children's story about two young boys who are learning the important social skill of making new friends. Noah and Logan meet many new kids at the playground and, through playing with each of them, become friends!
I hope you enjoy the story and share it with all YOUR friends!
Geared toward preschool to second grade levels.