Two Love Again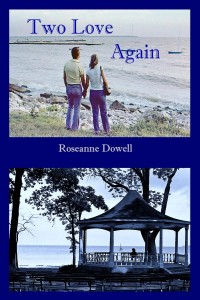 Two books in one, previously published as A Second Chance and May I Have this Dance
CHRISTINE
Two years after a bitter divorce Christine Rollin resists the efforts of her daughter's matchmaking until she meets her son-in-law's uncle, Steven Payton.
Confirmed bachelor, Steven Payton agrees to help bring Christine out of her shell, but never expects to fall for her. Things are going great between them until Christine's ex- husband shows up, asking for a second chance.
Will Christine choose her ex or her new life with Steven?
ELIZABETH
Forty-two years ago, Elizabeth Ashley fell in love with a boy her stern father disapproved of, and their life takes different paths. Now, returning to the place they met, she sits in the gazebo watching her granddaughter and a young man, who resembles her first love. Her memory takes her back. Back to a time when life was fun and carefree.
Chapter Excerpts
Reviews
Review of May I Have this Dance (Elizabeth) by Ladybug Lin Reviews: 5 out of 5 stars: Well done Ms. Dowell, and thank you for letting those of us with snow coating our roofs know the racing tattoo we still feel from time-to-time in our blood will always keep us young at heart.
Review of A Second Chance (Christine) by Ladybug Lin: 5 of 5 stars: Roseanne Dowell is a very prolific author of romance for those of us who've lived life, been through the ups and downs of its many pitfalls, and still have hopes for tomorrow's brightest horizons. Ms. Dowell gives us that and so much more in A SECOND CHANCE. She gives us a healthy dose of down-to-earth-reality too.
, and read it all in one sitting. (I put my cellphone on SHUT UP! Cellphones can be SOOOO annoying!)
I am so pleased to see authors writing for the generation that is beyond the pale of first blush. Ms. Dowell is one of its best.