Whispers From Yesteryear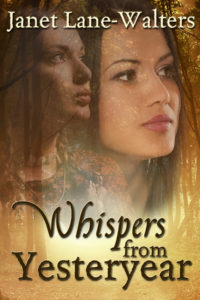 "Not the children." Willow Carey is awakened by the remnants of a dream she hasn't had for years. Today she is to return to Indian's Sorrow, a house she inherited from her aunt. The inheritance has caused a rift with her twin sister. Her father and stepmother have died in an accident. Though she doesn't want to go to Indian's Sorrow, she must take charge of her young half-sister and brother.
Reid Talbot, a man she once loved lives near the house with his family. Now a widower, he lives with his sons. Learning to trust him again is difficult but he also has dreams.
Together, they must learn the meaning of the dreams before the whispers of yesteryear destroy their newfound happiness.