Dangerous Birthright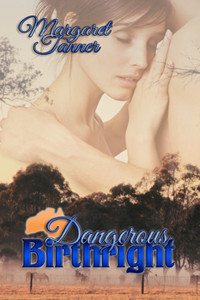 Sequel to Falsely Accused
Can an English aristocrat go against society and marry the daughter of convicts?
While helping Johnny Dawson escape from prison, Georgina meets and falls in love with a dashing English aristocrat, the Honourable Marcus Lindquist.
When the young outlaw is ambushed and killed, Marcus finally finds out what it is that binds Johnny and Georgina together.
Meanwhile, in England, Earl Darrington is plotting Georgina's death to keep his dark secrets from ever seeing the light of day. Will Marcus be able to save her?