Finding Bella Blue – Book 2 When Paths Meet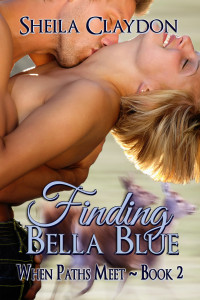 International super-stardom is more than Izzie ever expected to achieve so why isn't she happy?
Jack Corley thought he had escaped his heritage until a family tragedy brought him home to deal with debts, squabbles and a crumbling ancestral home.
Will they find a way to resolve their problems and achieve the peace and happiness they both crave, or will pride and money get in the way?