Killing Softly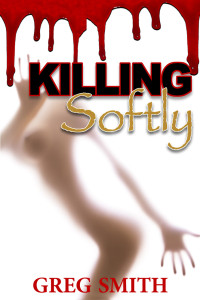 AN EROTIC THRILLER
Poema 'Em' Hunter, the beautiful CEO of a high-tech company based in Boulder, Colorado secures a lucrative military contract on the eve her lifelong friend, Mackenzie 'Mac" Falon, is due to fly in from Florida.
Years have passed since the friends have been able to catch up with each other and Em takes leave from her business to treat Mac and herself to a visit to a new mountain resort owned by Em. The vacation turns into a nightmare when the two women find themselves caught up in a police hunt for a vicious serial killer, and as they become possible targets of a determined and dangerous South American drug cartel.
The police believe there may be a connection . . . but who or what could it be? Are there secrets lurking between the two women? An obstinate detective strives to find answers. Will the women's friendship survive? Will they survive?
Chapter Excerpts
Prelude
Perspiration dripped from the tip of her nose. God, no one's done me like this before! The young woman was on her knees leaning forward on one hand that clutched the bedding, her other hand reaching under between her spread legs.
Her body bucked with the action of her lover who was riding her hard, and harder. She hung her head, sweating with hot passion, eyes closed in erotic delight and felt a hand reach under to cup one of her swinging full breasts.
Fingers toyed with the nipple, twisting, pulling, teasing it. The woman moaned as waves of pleasure washed over her. She marveled at her lover's endurance, having long ago lost count of her numerous orgasms and just going along for the ride now.
Ha! That's a laugh. Look at who's being ridden. God, how much more? Just then, her body involuntarily hunched as muscles grew taut with the onslaught of another orgasm. Oh, no! Mmmmmm. YES! YES!
She didn't feel the garrote encircle her throat. The fine piano wire suddenly drew savagely tight, cutting deep into the soft damp skin, crushing her windpipe. The woman's body was hauled upright onto her knees as her lover sprang backwards off the bed. Eyes bulged open wide in fear, fingers clawed at the wire in a vain attempt to stop the awful sawing. Breathe—I—I can't—breathe. Need air! Oh, the pain! Stop—someone—stop it. Why?
The frantic struggling, so violent to begin with as the innocent fought for that last spark of life, gradually gave way to convulsive heaves, then twitches … then stillness. A gurgling came from the torn throat as bloody bubbles accompanied the last rush of air and life.
The body, finally released by its tormentor, slumped onto the blood-soaked sheets. The room was all but silent. The killer stood, chest heaving, exhausted from a night's hard loving.