Maisy's Gamble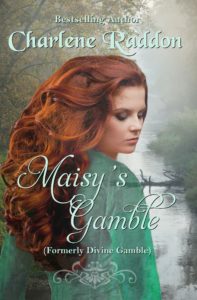 Preacher is a hired gun on the run for a murder he didn't commit.
Maisy is a woman fighting for survival, her own and that of her precious son. She'll do whatever it takes to escape the man hell-bent on silencing her forever.
Thrown together by circumstance and a need they can't deny, Maisy and The Preacher must take a chance on destiny and each other. They share a common enemy, but they will discover nothing is more dangerous than gambling with the heart.