Night Secrets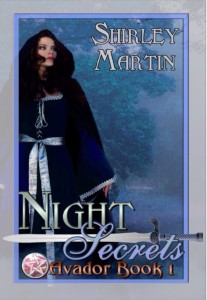 Fear and betrayal threaten the kingdom of Avador. Keriam, a princess with supernatural powers, must save her father from assassination. But can she trust Roric, or is he part of the plot?
Roric loved once and lost. He wants to put the past behind him and love Princess Keriam, but he fears she is a witch. And witchcraft is forbidden in the kingdom. If found guilty, she will be burned at the stake. Not even her father could save her.
A man and a woman who fear to love each other must work together to save the kingdom from betrayal.