Noah and Logan Learn to Care for Their Pets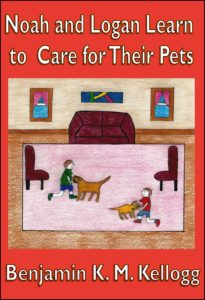 "Noah and Logan Learn to Care for Their Pets" is the fourth book in my "Noah and Logan Children's Book Series!"
This is a colorful and engaging children's story about two young boys who are learning the important life skill of caring for their two pets.  Noah loves Codi the dog and Logan loves Precious the cat! The book illustrates how the boys take care of each of their pets and how happy their pets are!
I hope you like the story and can use it to teach your own children how to take care of their pets!
Geared toward preschool to second grade levels.