The Cancer Capricorn Connection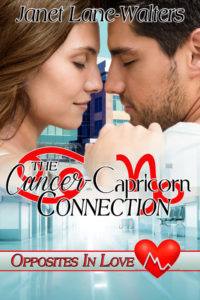 She's a Cancer and he's a Capricorn. She has a secret she wants to keep but moments after they meet again, he knows the secret. Her daughter is his and he wants to be part of her life.
Memories of the past and her hurt brings Cate's old anger with Rick to the surface. Rick realizes what a fool he'd been in his single-minded desire to follow his dream. He now has the medical degree he desired enough to set his love for Cate aside. His guilt and her anger clash while they try to find ways to show their daughter how much they love her.