The Futility of Vengeance: Doggerland Reimagined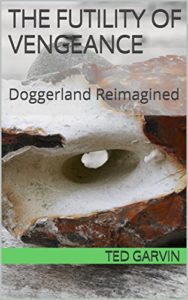 Deccan, last of the Neolithic hunter-gatherers, wants to know what happened to him whose father, who vanished under mysterious circumstances. All his mother would tell him was that he had died in a hunting accident. Refusing to be satisfied, he wants to know more. He wants revenge.
Before he can plan it, he is captured by a nearby warlike tribe. He and his cousins Ani and Aber are confined to a slave pen, where he meets a girl: Bekah. Later, an opportunity to escape (a fortuitous kitchen fire) arises. They take it, boldly rushing out into the wild, to get even later.
But things are never as simple as one would wish. There are women to wed and children to sire.
His life is cut tragically short and it is left up to his son, Harren, to find his killer.