Time Tantrums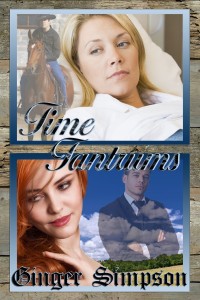 Mariah Cassidy awakens in the twentieth century. Confined in a pristine environment, hooked to tubes and beeping machines, she's scared, confused and wondering why everyone keeps calling her Mrs. Morgan. Who is the strange man who keeps massaging her forehead and telling her everything is going to be all right?
Taylor Morgan tries to focus on her surroundings through a blinding headache. The patchwork quilt, the water basin, and the archaic room don't strike a familiar chord. Her mouth gapes when a handsome man waltzes into the room, calls her darling, and expresses his delight that she's on the road to recovery.
Clearly something is amiss.