White Heart, Lakota Spirit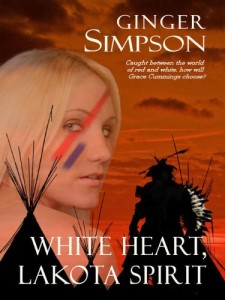 Caught between the world of red and white, how will Grace Cummings choose?
A normal morning turns to disaster when a small war party attacks Grace Cummings' family and slaughters everyone but her. She returns to the Lakota camp filled with hatred, anger and fear, but through the help of another white woman in camp, learns the Lakota way. When white soldiers invade the camp and presume to rescue Grace, she must decide where her heart lies.