Beloved Crusader – Curse of the Lost Isle Book 6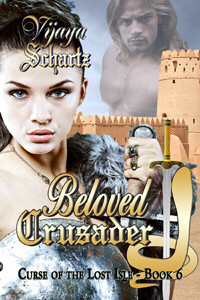 1096 AD – To redeem a Pagan curse, Palatina the Fae braves the Christian world to embark on an expedition to free the Holy Sepulcher in Jerusalem from the Turks. Pierre de Belfort, Christian Knight of Lorraine, swore never to let a woman rule his life, and doesn't believe in love. Thrown together into the turmoil of the First Crusade, on a sacred journey to a land of fables, they must learn to trust each other. For in this war, the true enemy is not human… and discovery could mean burning at the stake.
Although this is Book 6, this novel is a standalone.