Author of the Month, November: Airicka Phoenix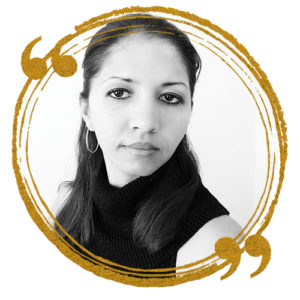 Hey guys!
Airicka here. Thank you for swinging by and hanging out with me. It's awesome to meet you.
So, I'm Airicka Phoenix, Olympic Gold Medalist Netflix binger. Okay, so that's not a real thing, but it should be, am I right?! Lol I'm also in the process of inventing an IV coffee drip mixed with shots of chocolate. I feel this would be invaluable for all authors. I just need to get over my fear of needles . . . Oh, and I'm also having a deep and one-sided love affair with my neighbor's cat. I leave him (or her, not entirely sure which) saucers of milk and he (or she) leaves me dead things, which I always find in the morning . . . while getting the mail . . . bare footed. Our relationship isn't perfect, but show me one that is.
In my other world, I take great pleasure in creating life, then finding unique and horrible ways to make them suffer (I'm also clearly a sadist. Go me.
In case it wasn't made clear, I write romance. The dark, dangerous and twisted kind, kind of like my soul and sense of humor. It's where Devils meet their Angels and conquer the world. Happy endings guaranteed.
You're welcome to drop by. Stalkers are always encouraged. You can ask me questions, share a funny meme, a weird fact (love those!) or you can just come on by and say hey. I like those, too. Either way, I hope to get to know you.
P/S I'm in the process of enlisting like-minded people for world domination. Weirdness and a dark sense of humor not mandatory, but appreciated. You know where to find me.
But all that aside, I have some questions here I've been asked to answer so let's jump into that, shall we?
How long does it take you to write a book?
This one really depends on the complexity of the story being told. There are books I literally wrote in two weeks. Then there are books that have taken me two years. I try to be thorough in each piece and I'm super picky with what I release. If I feel like it's not 100% ready, I will hang on to it and work on it until I'm satisfied it's the absolute best I have to offer.
From where do you get your ideas?
Everywhere. My brain is a gerbil on crack. It's constantly nibbling on different ideas and possibilities, which for an author almost always means new ideas and new books. No joke, I wrote a whole book (Forever His Baby) because of an idea I had while washing a fork.
How do you spend your time when not writing?
I try to spend every non-writing, non-outside writing job minute with my kids. It's always the best feeling, being able to reconnect after a long writing sprint or long hours of working so we try to get away from the house.
What advice do you have for inspiring writers?
Write for yourself first, for your readers second. Read. And give up only if it becomes clear that writing isn't your dream. Then find what is and hit it hard. Life's too short to do something that isn't your full passion.
A huge thank you all for joining me today/tonight. If you have questions, or what to just drop in and let me know you read this, I'd love to hear from you Stalker Links 
Lots of love to the bosses over at ChapterSee. You guys are amazing! Thank you for all you do.
Filed Under: Author of The Month, Biography