December Heat Cover 2014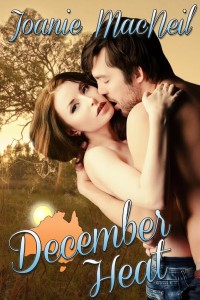 Following the death of her husband, Nicolette Oliver concentrates on re-establishing her career as a dancer, though still dealing with emotional issues relating to her life with Mark. When his friend appears on her doorstep, Nicolette honors her late husband's invitation and invites Jake to stay.
Jake Harrigan has always been attracted to Nic and sees her as untouchable, even though she is now on her own. They are opposites, their lives and expectations literally worlds apart. Drawn into a romantic interlude, the parting is difficult when Jake returns to Europe to resume his career as TV news journalist and Nic moves to Sydney to begin rehearsals for the show that will resurrect her career.
Jake returns to Australia to see Nic again and also to finalize details with his network to sail around the world making documentaries. Will Jake follow his heart and ask Nic to give up all that she's worked for and sail away with him?