The Heaven Opened and the Angels Sang…and Serial Podcast Awakens.
By Barbara Ann Cerda | Contributing Writer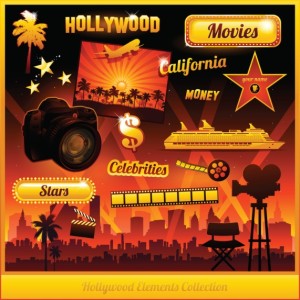 Serialized storytelling is not a new concept.  Think back on days when radio and movie theaters were the only places where millions acquired their entertainment fix.
Motion picture thrill seekers filled dark theaters enthralled by trailers of upcoming features.  Family gatherings centered on the radio.  Comedic voices produced laughter while the mysterious bass voice of The Shadow elicited startled squeals and gasps.  They were episodic serialized episodes that podcasts mimics today.
Serial podcast = iPod and broadcast
Think of your book in terms of being a moment in each week when your fans are allowed a journey deeper into your story and its characterizations. Created back-stories about your work can open the doors to monetization of your website or book blog with the aid of Podiobook-casting.
The newest generation of podcast software allows for a seamless shift of content file from one enabled device to another. Prepare to deliver your story creations across multiple touch devices that will permit the user to enjoy a good tale while participating in a myriad of leisure pursuits or while traveling.
By the by… in the near future the world of smart tech enhanced fabrics will allow its users, for a small fee, to enjoy a good story.  Couture active wear will enable your writings to become even more technically agile.
Premarketing puts you ahead of the game.
The best time for formulating premarketing and promotional focused efforts is while your novel is in concept. Podcasting your manuscript can also help you to monetize your website or blog. These labors gain subscribers, creating valuable lists of future readers eager to consume your work once published. It is all about designing your marketing campaign.  Have a focus plan targeting people that are interested and then use models that work within your market niche.  It is important to focus on who enjoys reading your genre.
Why not tap into the over 21 million dedicated iTunes users for a new and fresh audience each day. The choices are unlimited.  Anime' art or YouTube videos can be a valued tool in creating serialized podcasts.  Tantalize your readers with installments of a book debut.  Your readers will soon clamor for the whole story.
This opens the fancy gateway to offerings of paid subscriptions to value-added audio content.  Subscriber names and email addresses become precious inventory for eMarketing. This is that all-important predictable system for wealth production.
Rich novel makers create other sources of revenue based on their writings to support and draw broader appeal to their work.