A Superhero: Is Facebook Our New Hallway Monitor?
T.G.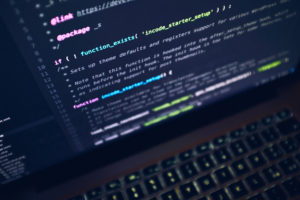 Since Facebook launched in 2004, it has continued to evolve and enhance its features for all of us to enjoy free. What we fail to realize is that Facebook is capable of doing much more than providing an interactive and never-ending place to add media, posts, and comments.
Zuckerberg encourages not only connecting families and friends around the world but also strengthening Facebook's infrastructure to protect our international community. The CEO of the largest and the most flexible platform in the world shared his vision in an open letter on Facebook's mission.  It might be encouraging to many that Facebook is researching systems that can scan photos and videos to flag suspicious or illegal content for immediate review. Facebook's timing in flagging an incident in progress is crucial.
Timing is everything; a dozen people failed to take action when observing a live stream video of a 15-year-old girl allegedly gang-raped in Chicago. The people watching the live stream video could have quickly reported the alleged rape but instead chose to do nothing.
A case many will never forget; In 1983, four men gang-raped Cheryl Ann Araujo, age 21, in a tavern in New Bedford, Massachusetts. Patrons watched the rape taking place but didn't do anything to stop it.
The observers of both events viewed a crime being committed, one way was seeing it happen live in person, and the other watching it live through the usage of technology. However, both approaches were useless because the onlookers did not offer the victims any intervention during their assaults.
Witnesses serve as powerful sources in preventing perpetrators from getting away with heinous crimes. However, not all people want to be witnesses to a crime being committed with the obligation of reporting it. Perhaps Facebook's future advancements in Artificial Intelligence will have a greater impact on making a difference in identifying threatening language and words that will ultimately cause another person harm or even death.
If AI is capable of tracking and reporting alarming content such as death threats and, a step further can intervene before a crime is committed, how will AI distinguish a joke from a real threat?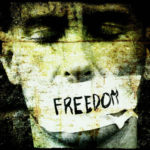 For instance, an innocuous statement such as, I am going to kill my sister if she wears my shoes again will be flagged by AI. Therefore, this leaves a gray area between freedom of speech and supporting evidence of a crime. There are significant difficulties. Some may view Facebook probing our comments and dialogues with others as highly invasive and a bit smothering.  Therefore, how much monitoring is too much?
To go a step further, should all companies operating social media platforms have a duty to monitor and report possible criminal intent? Monitoring raises many questions as to who decides what content is "reportable" and on what grounds.  Judgment would vary from state to state, country to country and even culture to culture; the way in which language is used. There will be many conflicting opinions in each group. Therefore, it must be at the politicians' discretion after a lengthy public debate, to decide what obligations a company must agree upon to operate within their country and state and to introduce laws. However, the question of who has the authority and right to implement such laws is incredibly complex because of the multinational nature of the internet such as language style and preference.  The two incidents given of people failing to take action while a crime is being committed could suggest AI is more efficient at monitoring because there is no human fear involved when trying to decide whether or not to report a crime or prevent one.
Share your thoughts on the material you found exciting and stimulating with ChapterSee and friends.
Filed Under: Crime, Crime Watch, Global Events, Informed Community, Reporting A Crime, Social Ethics, Social Media