GET IN THE MOOD
T.G.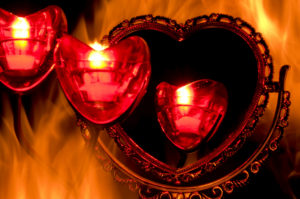 Are romance, sex and spontaneity sucked into a black hole after saying "I do"? Say goodbye to your come-f**k-me-pumps, flat-ironed twists of hair and makeup and hello to sweatpants, flip-flops and saggy-braless-boobs. Not a chance! With the right inspiration sorted pleasures can take a different form. Romance novels can be powerful tools and can be used to rekindle passion, romance and great sex with your honey!
Romance novels can provide not only a great source of entertainment but also a therapeutic and healthy aid to both men's and women's emotional and sexual well-being. Finding the right book can fire-up the imagination and increase the sex drive.
Bring back the spark.
Frequently, couples look back in time and long for their earlier days of that initial excitement they felt as they prepared for their first date. It was a time when "love" was always in the air. Unfortunately, we cannot live in the past, but we can adapt to our reality and escape with a trashy novel if we choose. Reading something a sexually stimulating can undoubtedly help bring back the spark in your relationship.  A good romance novel should engross you in the story from the very first chapter. Escaping from your daily routine and enjoying the story can prepare you for one hell of an evening. Fantasizing often plays an important part in the pleasure to be had from a great romance novel. You can imagine yourself in the place of the heroine/hero and share in their emotional twists and turns as the plot thickens. The power of a romantic novel can inspire fun fantasies and help stimulate emotional and erotic desires. We can use those heightened feelings to initiate role playing with your partner and duplicate the scenario – something right out of your favorite book.
Romance Novels can inspire new ideas about sex.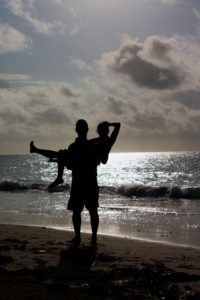 There are many different kinds of romance novels, but some of the most fun stories to share with your partner are the erotic ones. Filled with sexual tension, tantalizing foreplay, and steamy sex scenes, reading romance with your partner can inspire new ideas in your own sex life. So get ready to have some fun. Romance haters will often say romance novels give people unrealistic expectations about love — but they couldn't be more wrong. Reading about happy endings, sweeping romances, and epic love stories, especially with your partner, won't give you unrealistic expectations, but rather encourage exploration and set goals for which to obtain.  Who says you and your partner can't find a happy and meaningful ending of your own? You both deserve the very best, and reading about others achieving it will encourage, not discourage, you from finding it for yourselves.
Share your thoughts on novels you found exciting and stimulating with ChapterSee and friends.